Home of Palm Beach Gardens Junk Removal and Trash Haulers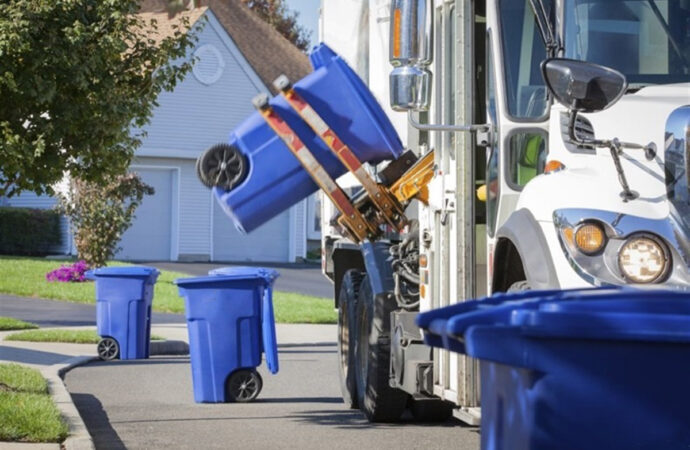 Finding qualified companies to handle all your junk removal projects and needs can be difficult since most of them just focus on how they can go to your property, pick up the garbage bins, and just work with simple disposal, but what you need is someone that can assist you with the entire process and be there to even lift and remove the junk manually if you're unable to. Many people only care about the logistics of moving items and junk, but not how they can make a difference in the overall process. Our Palm Beach Junk Removal and Trash Haulers team is equipped with the knowledge and experience to take care of all your junk removal and cleanout needs, so you don't have to struggle with this anymore.
If you hire one of our services, we will also dispose of or recycle any electronics and appliances in your home. You won't need to move a thing, and there will be very little junk and trash on your property. If you are worried about what we can remove for you or not, there's only one limit: we don't pick up hazardous waste and junk.
You can rest assured that we will meet all your needs and focus on how we can support you through all the processes:
You can get rid of any general or routine rubbish with our help. We don't mean anything hazardous, but we will make sure that you have all the necessary support for the basic waste and junk that is common in properties and have our team support you with the lifting.

It is essential that you are able to clean up all areas of the property, residential or commercial, and our team will be glad to assist you with this. We can also dispose of any junk and waste in the most appropriate recycling and transition centers.

You can lift all heavy items from the ground thanks to our team's help and support, so you don't have to worry about anything else.

Our team will assign as many team members as needed and make sure you get everything handled and done in no time.

We will provide the best possible support for your project and ensure that you are eco-friendly.
We are one of the few companies that can provide all solutions and ensure everything is done right, regardless of the specific service you request. You don't have to worry about junk in the office or old appliances at home. We can help with any service that you need and focus on all the removal and not only leave you there waiting for us with the junk on your sidewalk.
As we said earlier, we can only dispose of nonhazardous junk. We can remove any furniture or other items that you no longer need, provided they aren't hazardous. Only licensed and qualified professionals should take out chemicals or specific objects, so we encourage you to get in touch with them and avoid having a refusal from our team when this happens.
This is vital as we receive a lot of calls about hazardous or chemical items and objects. This is why qualified personnel is required to help with the removal. You need to make sure that you have the right people. If you aren't sure who the best fit is for your situation, we can help you find the right person and focus on getting the best company to work with you.
What does "nonhazardous junk" actually mean, though? Everything can pollute the environment or contaminate it is considered hazardous if the chemicals or substances cannot be easily disposed of or recycled in most cases. So, it is basically anything that cannot be recycled or disposed of without affecting any person directly. This includes poisonous items and reactive items and how you need to work with certain substances.
This includes food waste, furniture, and wood, as well as regular rubbish and debris. We take care of all the waste that you have, so you can rest assured that it will not harm anyone's health and that you won't need to worry about some nonhazardous items like tires and rubber.
If you have questions about what we can and cannot take, please ask our team. We will give you a list of all the items you own so that you can get an idea of what you need. You can have junk removed while we focus on regular rubbish removal.
It is important to understand that each service will affect the way you get rid of your junk. Depending on what junk or project you are looking to remove, we will use different equipment and trucks and focus on providing a service that is better fitting for what you are requesting.
The removal includes everything, so you don't need to worry about that aspect of the process, and rest assured we will be there for you no matter what.
How Our Team Is Here to Help You with Every Step
Since you are looking for professionals to complete the task, we will make sure you have the right trucks, workers, or help you need to move your junk and focus on the proper disposal of everything that can be considered waste in this.
While it can be difficult and time-consuming for some, we will ensure that you get the support and assistance that you require based on your request and how you can have everything handled by us, from heavy lifting to the recycling process.
We will provide the service that you require. This is not a significant change, as most items need multiple people to take care of them.
We want to make sure you know that we are available 24/7 and that we focus on recycling and transition, and we only use the top companies in the area to do so as we own a great part of them and have partnered with the rest we know to follow the same standards we have.
When you work with us, you can be certain that you will get a team that cares about the planet. No matter what service you request, we will assist with moving items to proper disposal or recycling facilities.
If you have specific preferences or concerns about the way we treat your items, we will gladly donate them as well, so you must keep in mind we care about every detail in this process.
We can help you while keeping the planet green and focus on disposing of everything without you worrying about anything.
Our Company Is Waiting to Serve You
To get help deciding on the service that you require, you can either call or email our team or use our contact form. We will be happy to assist you with all details about the removal process and make sure you choose the right option for your needs.
Some people may require multiple services. Others might need to get rid of specific junk. For any questions you may have, our staff is available to answer them. To help you choose the right service for you, you can look at the following list so you have a better idea of how much our team can do for you in this process and with more than just removal:
Our Estimates Are 100% Free.
Don't be afraid to ask about the cost of any service. After all, Palm Beach Junk Removal and Trash Haulers is here to help you with all your needs and ensure that everything is removed or cleaned up without any hassle, and we offer free quotes regardless of the service you request.
We want you to have your junk removed at a fair price. To help you make informed decisions, we always give you a free estimate.
We are available by phone, email, or via our contact form.
Here is a list of our services you can get at Palm Beach Gardens Junk Removal and Trash Haulers:
---
Palm Beach Gardens Junk Removal and Trash Haulers is the top company in Palm Beach Gardens that offers the best residential and commercial junk removal services. Here's our additional services:
---