Local Demolition Removal Near Me in Palm Beach Gardens, FL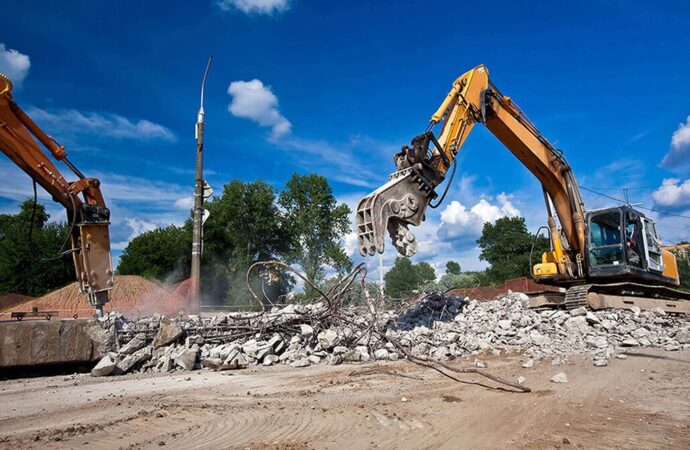 Construction waste and junk are the things and byproducts you last want to see in your property. It's dangerous; most of it is useless, and it can cause a lot of accidents and injuries to the people around it. You always have the option to do a demolition removal yourself but have you considered all things about it?
Why You Should Not Do-It-Yourself
---
Other than the fact that it's dangerous and it can cause injuries, doing it yourself might not be efficient. Even if you're equipped with the tools and resources needed to pursue this procedure, you might not have the knowledge to do so.
Demolition removal is just one of the services we are masters on here at Palm Beach Gardens Junk Removal and Trash Haulers. Having more than 40 years in the industry, you can be confident with what we have to offer.
Why People Choose Us
---
Our services are extremely beneficial and effective; we don't just finish the work, we also make sure that all of our clients are safe and free from any type of danger involved in the process. Whatever construction materials or rubbish you need us to get rid of, we're here to help.
Whether you need us for your construction, renovation, or demolition removal service, you can count on us to provide the highest level and quality of service you need.
We Collect
---
From regular wallpapers, carpets, and flooring, to cement, concrete, and many more. To give you an idea, here are some of the waste and debris we're capable of collecting:
Concrete, Cement, and Asphalt

Walls, Drywalls, Cement Walls, and Wallpapers

Tiles, Linoleum, Rugs, and Carpets

Stones, Rocks, and Boulders

Ceilings and Chandeliers

And Many More!
Palm Beach Gardens Junk Removal and Trash Haulers can be your one-stop-shop company for all your waste disposal and waste management needs. Get a chance to experience world-class quality services at a price you can definitely afford!
Here is a list of our services you can get at Palm Beach Gardens Junk Removal and Trash Haulers:
---
Palm Beach Gardens Junk Removal and Trash Haulers is the top company in Palm Beach Gardens that offers the best residential and commercial junk removal services. Here's our additional services:
---