Local Large Residential Projects Dumpster Services in Palm Beach Gardens, FL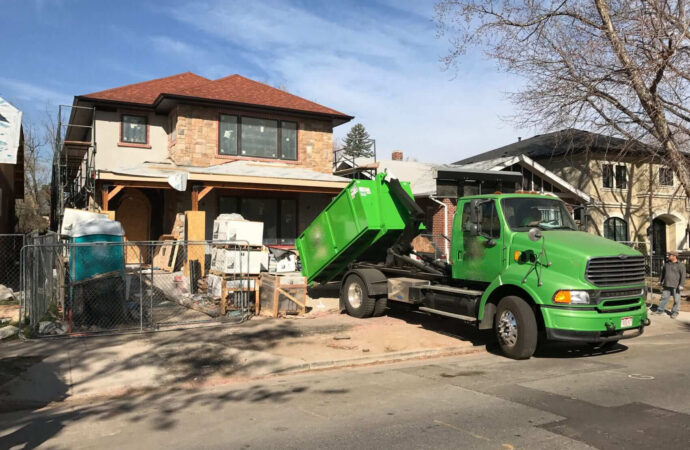 While working on large residential projects, a lot of debris of different materials is generated. These projects can be construction-related or demolition or renovation projects. The debris comes in the way and affects the smooth working. Also, it can harm the labor by causing them injuries, or they can also fall as it lies everywhere on the worksite.
Dumpster Rental For Your Good
---
If you hire a Large Residential Project Dumpster Services rental to get rid of the debris generated, it will become very easy and simpler for you to work. Disposing of them side by side is a perfect option to maintain the smooth flow of work, and the place will also be comparatively safe for the laborers. You can put all the debris collected immediately in the dumpster, rather than just piling it up. If you want to rent a dumpster and are looking for a company to provide you an affordable service, come to us.
You don't need to go anywhere as we, Palm Beach Gardens Junk Removal and Trash Haulers, are here to provide you with the best dumpster rental services in the town at the most amazing prices. We are widely popular in this town because of our minimal prices and great quality. We have an amazing experience of four decades in this field and have provided our services to a large number of people. We have never disappointed them with our services and promise to surely impress you with our work.
Dumpsters
---
You must book the right size of the dumpster to dispose of your debris. You can get an idea of the right size by estimating the volume of debris that is going to be generated. If you are still not able to decide the size, you don't need to worry. Out experts will help you in choosing the right size required to dump the waste. Our company has all kinds and sizes of dumpsters available. From projects like household cleaning to large demolition projects, we have dumpsters for all works. Our dumpsters range from 4 yards to about 40 yards. There are numerous companies that do not have a 40-yard dumpster and will offer you small sizes.
But don't just go for the smaller ones because then you would need two of more dumpsters and will cost you way more than booking just the bigger one. But in our case, you would get the size that you actually require. Dumpster rental services for all kinds of dumping projects are provided by us. Here are some of the best services of our company mentioned below. Let's have a look at them:-
Business Moving Dumpster Services

Storm Cleanup Dumpster Services

Large Residential Projects Dumpster Services

Rubbish & Debris Removal Dumpster Services
You must make sure that you explain us clearly all the dumpster needs and details such as the length of the project volume of debris, a number of dumpsters, time of the project, etc. of your project at least a week before so that you do not face any problem of unavailability on a particular day and to prevent any confusion.
Here is a list of our services you can get at Palm Beach Gardens Junk Removal and Trash Haulers:
---
Palm Beach Gardens Junk Removal and Trash Haulers is the top company in Palm Beach Gardens that offers the best residential and commercial junk removal services. Here's our additional services:
---