Local Demolition Waste Services in Palm Beach Gardens, FL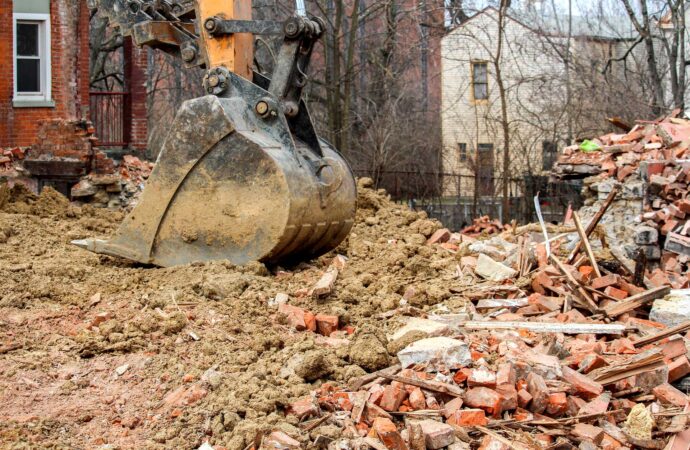 There has been an accumulation of a lot of debris and concrete waste lately. Construction works, demolition of old and dangling buildings is the reason behind the above. If you want it to be cleaned and quickly, then you are in the right place.
We all must consider professional help in such a case. Most of the citizens and even the well-known people of the city get their places handled by Palm Beach Gardens Junk Removal and Trash Haulers.
Whether it is construction waste, debris or wood waste, bricks, or concretes, we have got your back in every case. And, we shall be there to provide you the services. It is essential to manage the demolition waste.
As, it may cause airborne pollutants and also may enter into the water streams, which will eventually cause air pollution. This work should only be handled by people who are experienced and who have a vast knowledge of waste management.
Demolition waste must be dealt with with care, as it may be risky to go around for children. So, it would help if you came to us for the management of waste. We are the most experienced company in town, and people trust our work. We hold expertise in this field and will never fail to impress you.
Where Do We Stand
---
The work itself speaks the language of quality and perfection. Our services are cost-effective and shall never become a burden on your pocket. The prices which we offer are not available with any other vendor in the market.
Our main aim is not just earning profit but providing happiness to the customers. Our customers were pretty happy with the work. Also, they even recommended us to the other people who asked for the same services.
We have professionals who are well qualified in this work. As the services that we deal in cannot be performed by rookies. They do the job with diligence and persistence to offer you the best output. We never lack in quality.
Let us tell you that we are an insured, licensed, and bonded company that makes us reliable and trustworthy. So, you can easily believe us and put your safety concerns to the side. We shall never let you down in any case, and you shall never be regretting our services.
What are our services?
---
If you found the information mentioned above useful and want to avail of our services, then you should also be knowing the variety of items that we cover.
Commercial Demolition

Light Demolition

Concrete Debris

Trash or Construction material

Old Furniture

Kitchen Appliances

Bathroom Appliances and Equipment

And many more services.
Simply no other brand offers the quality and prices that we have to offer. So now you know why we are the best. Let us tell you one more exciting thing.
Our company is offering discounts to all the customers, for both existing and new. So, be fast and book your services now. This special offer is going to end pretty soon. So, avail the services at way lower prices.
Here is a list of our services you can get at Palm Beach Gardens Junk Removal and Trash Haulers:
---
Palm Beach Gardens Junk Removal and Trash Haulers is the top company in Palm Beach Gardens that offers the best residential and commercial junk removal services. Here's our additional services:
---