Local Curbside Junk Pickup Services in Palm Beach Gardens, FL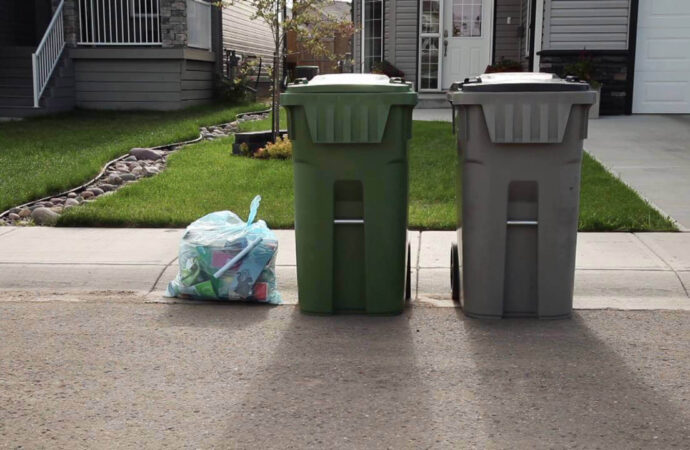 It can be hard to haul away junk or handle regular pickup from the municipal services when you notice how they need you to follow a schedule or always be there so they can choose to remove your junk or not. To make things worse, they often don't even pick up all your junk. We will explain how it works and what to expect from professional junk removal teams: simple removal that is focused on what you have in your garbage bins. If you need something more comfortable and a better option for full removal, Palm Beach Gardens Junk Removal, and Trash Haulers can remove your junk if you request our curbside junk pickup service.
We can take any non-hazardous junk. Our loaders can also handle items you don't need. This curbside junk pickup service will make a big difference for you since you don't need to be present for this.
You don't have to be there when we pick up your junk. The whole point of our service is to make sure that you have the support and the ability to get rid of the junk without being there constantly.
These services make it easy to estimate the cost of junk removal. Every truck is charged a flat fee, for instance. We will gladly work with you to create a custom estimate that suits your needs and focus on a recurring or one-time pickup as needed and requested by you.
Before they arrive, our team will contact you. The team will quickly remove all of the junk from the curbside, and then they will focus on junk and how it can be recycled or disposed of.
You will need to transport the junk and place it curbside for collection. Placing junk curbside will help you save both time and money. You will save money on your bill by paying a lower rate for the service, and how you don't have to be there for the pickup.
We want it to be as simple as possible for you to get rid of junk as quickly as possible. You have the option to choose a fixed or recurring date that works best for you.
We Keep It Green While Worrying About You
We believe it is important to take care of the Earth and how everything should be eco-friendly. We are committed to recycling, and we partner with the most qualified transition centers.
We can help you find the best place to recycle your junk, and we can even help with proper disposal in cases where our facilities aren't sufficient.
Reselling and recycling can help reduce our carbon footprint. Donating valuable items is also a great idea. Our collaboration will improve the world, and we believe everything should remain as it is.
Our staff is licensed to handle both large and small junk-removal projects. Our insurance covers all damage.
We are always ready to help you with junk removal. We offer fast, efficient junk removal services and are always ready to assist you. 
For a free estimate and to have the junk taken away by our crew, call us today. We will be there to assist you at every stage of the process and make sure that all the junk you have and place on the curbside, as long as it isn't hazardous, is removed.
Here is a list of our services you can get at Palm Beach Gardens Junk Removal and Trash Haulers:
---
Palm Beach Gardens Junk Removal and Trash Haulers is the top company in Palm Beach Gardens that offers the best residential and commercial junk removal services. Here's our additional services:
---