Local Window & Siding Removal Dumpster Services in Palm Beach Gardens, FL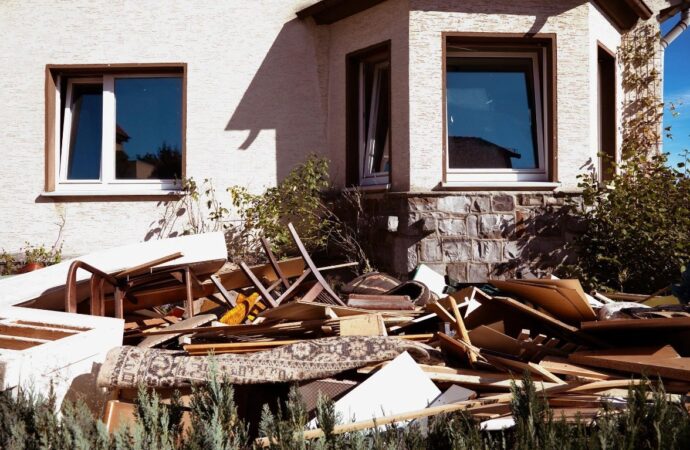 We all know that the exterior and interior designs of the house are equally important. Windows and Siding is the main components of the home; they determine the style and design of your interior settings. It is Understandable; everything in the universe is stable for a fixed time. The existence of things after their lifespan is over becomes threatening for residents.
Does the Siding and windows of your home look worn down or tumble down? If you plan to remove windows and Siding of your home or workplace. This process produces a lot of trash. No need to worry about disposal of the materials that produce while removing this stuff. We Palm Beach Gardens Junk Removal and Trash Haulers have completely established in your region.
We are providing Dumpsters for the renovation process that make cleanout easier. Windows and Siding can be removed by professionals so, and it is the prime need to predict junk production. It can help us to recommend the appropriate size of the dumpster needed in the process. We Palm Beach Gardens Junk Removal and Trash Haulers for decades. We are experts and highly professionals in our services. Window & siding removal dumpster Service is one of them. Our main motive for working is the cleanliness of the environment. Dumpster Services helps you to get rid of everything that you want to dispose of at once.
What items do we collect?
---
When you remove old windows and Siding from your home or workplace, a large amount of debris is produced. It includes nails or staples, concrete, old windows material, etc. We collect all the debris that is produced during the removal or replacement of windows and Siding. Our employees pick up the filled container from your site, and all the waste is separated, so that metal pieces are transferred to the recycling center, where these items are processed and reuse again.
What Size do we offer?
---
We offer various sizes of dumpsters for removing waste from your spaces. These sizes help you to remove all the unwanted materials without facing any difficulties. Here are the dimensions of bins that we at Palm Beach Gardens Junk Removal and Trash Haulers is offering:
10 Cubic Yard Dumpster

15 Cubic Yard Dumpster

20 Cubic Yard Dumpster

30 Cubic Yard Dumpster

40 Cubic Yard Dumpster
30 Cubic Yard and 40 Cubic Yard Dumpsters are suitable for window and siding removal. You can dump all the removed material at once in these containers. If you need help in deciding what size you need, call us now. Our team members will assist you in deciding the perfect dimensions of the container according to your requirements.
Features of Window and Siding Removal Dumpster Services:
---
We at Palm Beach Gardens Junk Removal and Trash Haulers are helping you for quite a long time to dispose of waste safely and in an eco-friendly way. Since the beginning, we work hard to reduce the stress of our customers. If you are searching for the best services of waste removal, Dumpsters, join us now. Here are some features of our services:
Free Quotes and Consultation

Affordable Pricing

Fast Delivery and Pickup Service

Diligent and on-time Services

Highly efficient staff
& many more features that enable you to hire our services to manage waste at your workplace as well as of residential areas. Come and join us, we are always there to serve you.
Here is a list of our services you can get at Palm Beach Gardens Junk Removal and Trash Haulers:
---
Palm Beach Gardens Junk Removal and Trash Haulers is the top company in Palm Beach Gardens that offers the best residential and commercial junk removal services. Here's our additional services:
---