Local Junk Removal Dumpster Services in Palm Beach Gardens, FL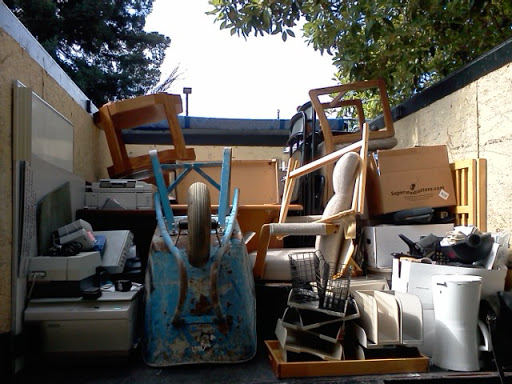 We offer the most professional and convenient dumpster rental services in the junk removal industry. All the cleanouts and Junk Removal Dumpster Services help in each case you have any kind of project. We have a solution to every problem. When you prefer to clear out the debris yourself, renting a dumpster is away. There are many cases in which dumpsters are dropped off on a street-side.
Permission is to be taken for each step you follow. If you don't take a permit, you will have to pay the fine. So our services always tell and advice our customers so that they don't have to face any problem in the future. But if you are planning to have a roll-off container, no permission is to be taken in that case. Such as the driveway; you need not take any permission for it.
Some Advantages
---
It is always on your schedule. We allow you to collect the rentals on your timeline. And it is always beneficial if you are working for a long term project. But for junk removal, you need a crew. We Palm Beach Gardens Junk Removal and Trash Haulers allows for cleaner, safer workspace. If you end up collecting items ad holding them. This can create a very hazardous environment.
But our services always have a solution to every problem. It is all environmentally friendly. All our operations are environmentally friendly. You can easily get rid of the junk you want. Many people are confused. They usually want to clean up all the junk and debris but don't have a source. We always explain everything. We always tell the basics. All the steps so that it becomes easy for our clients. A large amount of waste can be easily discarded.
When you call us, we clear all your queries there and then only. We provide flexible methods. We have a team of experts. We use the latest technologies in every process. We are always on time.
Why Should You Choose Us?
---
Delivery: We deliver our rental dumpster services on time. Sometimes we deliver before time. We use the safest methods in every case.
Professional: we have a team of experts. We have a system of work. You should choose us and rely on the services that we provide. We provide quotes. We try to solve the problems of our customers there and then.
Low prices: we don't charge any additional fees. We always guide our customers and get the best reviews for our work, which we do. We offer a very genuine rate. Also, if some people cannot pay us to advance, there is no issue. We provide quality work.
We have a variety of dumpsters. We are the leading producers. We offer different prices and special rates. We are always in stock. You will never regret choosing our rental services. We work in an efficient way. We work according to the demands and choices of our customers. We always take a detailed note so that we should drop our services exactly where the customer wants.
Here is a list of our services you can get at Palm Beach Gardens Junk Removal and Trash Haulers:
---
Palm Beach Gardens Junk Removal and Trash Haulers is the top company in Palm Beach Gardens that offers the best residential and commercial junk removal services. Here's our additional services:
---