Local New Home Builds Dumpster Services in Palm Beach Gardens, FL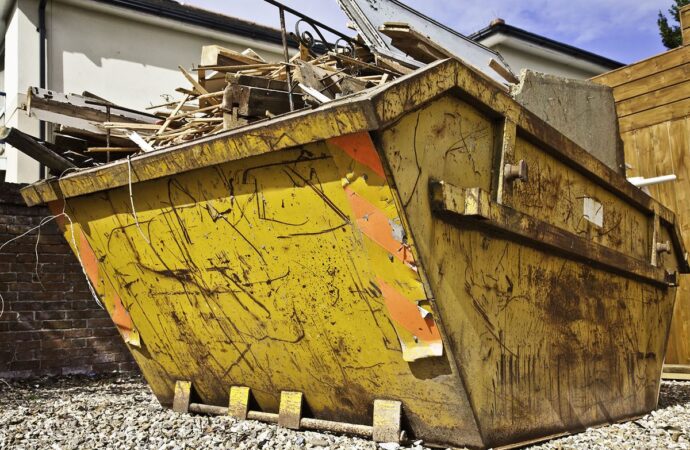 The population is on the rise. Generally speaking, accommodation of this risen population needs new homes. Sometimes, the expansion of the existing structure can serve the purpose. Sometimes, for the need for modernization existing structure is razed down to the ground, and a new building is constructed from the foundation altogether.
Every structure that is built for residential purposes is called a house. Every day one or the other such structure is built somewhere. Construction of every such building, regardless of its size, can produce tonnes of waste. When waste is produced on an everyday basis, effective waste management becomes the top priority. If this waste remains scattered at the construction site, workers would not be able to work properly. On many construction sites, junk is dumped on an everyday basis for the smooth functioning of the construction process. On every construction site, dumpsters have become handy for proper disposal of the waste. Dumpsters have become the first choice for waste management in every area.
We are Palm Beach Gardens Junk Removal and Trash Haulers. We provide New Home Builds Dumpster Services for your waste management needs. Dumpsters are the first choice for every construction, demolition, and all other on-site needs. We provide dumpsters of varying sizes to serve your purpose well. Construction site generates waste in the form of heavy materials like concrete, dirt, etc. Dumpsters used at the construction sites are designed to haul away such heavy materials.
Following are some dumpster sizes suited to some construction needs:
---
10 and 20 Cubic Yard Dumpster: These are not used in the construction of houses. These are very small for fulfilling construction needs.
30 Cubic Yard Dumpster: This size is generally used on a construction site where extensive construction is undertaken.
40 Cubic Yard Dumpster: This size is generally put to use at the construction site of a very large sized house.
Types of dumpsters needed on a New Home construction site
---
Roll-on dumpsters also are known as construction dumpsters. These are designed to haul away heavy materials of any construction site. It is available in varying sizes as explained above, but mostly 40 cubic yard dumpster size is used. In addition to the size and type of dumpster, it has a weight limit. On such construction sites, contractors calculate the volume of debris that will be produced as waste precisely. They are experts in calculating, as they do it often.
About our service
---
Materials accepted: We accept these types of materials from the construction site like concrete, asphalt, blocks, bricks, lumber, drywall, siding, and flooring.
Extended rentals: If the construction process is taking longer than you anticipated, you can keep the dumpster for the extended duration on straight daily rates.
Easy placement of the dumpster: We always ensure that the dumpster is easily accessible so that the workers can easily hurl the waste into the dumpster.
A vast network of drivers: We have a nationwide network of drivers. We always prefer the on-time service. Customer satisfaction is our main motive. For booking the dumpster, visit our website or give us a call.
Here is a list of our services you can get at Palm Beach Gardens Junk Removal and Trash Haulers:
---
Palm Beach Gardens Junk Removal and Trash Haulers is the top company in Palm Beach Gardens that offers the best residential and commercial junk removal services. Here's our additional services:
---