Local Home Clean Outs & Services in Palm Beach Gardens, FL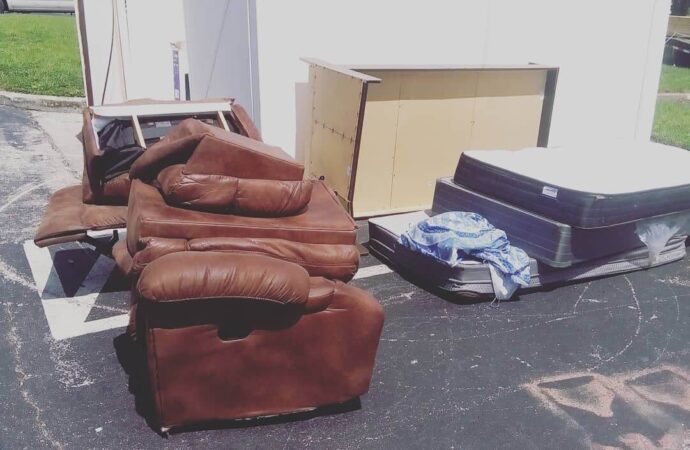 It is possible to clean out your house, take away appliances and furniture that are damaged, or deal with a variety of junk and other items as long as you have the right service and don't focus on dealing with all the removal and cleaning on your own, which can take a lot of time and effort. This sounds overwhelming and should be taken seriously as well. We can help with any job if you need it and be there for your home clean outs to ensure the junk and all waste are handled in the best facilities while we simplify your process and project.
Palm Beach Gardens Junk Removal and Trash Haulers will ensure that you receive the best home cleaning service. We'll take care of all your needs and ensure you don't feel overwhelmed throughout the process, as we know what we are doing and the best step to take.
You can have us clean your entire house or just one room, or work with us to have a customized service around this service.
We have the equipment and staff to complete the task and ensure you don't struggle with it alone. The items are then disposed of or recycled efficiently, so you don't even need to worry about the planet and how we handle removal. 
You can rest assured that the price of the service will reflect the amount of work and space required. It is not based on one job or average.
Our commitment to excellent customer service, reliable performance, and environmentally-friendly practices make us the best company for all your house clean out needs since we will focus on moving everything, organizing and sorting out what will be left behind in the property, and making sure you get all done with us in no time.
We make it easy to provide cleaning services for your property. We will quote you a fair price and stick to it.
All items are taken, and all junk and other materials are removed in accordance with the law. We will recycle all materials and dispose of any that are not required in designated transition centers.
Contact Us Today, and We Will Accommodate Your Needs
You can have us help in a single room or a portion of your house. This is cheaper than hiring a full service, and you don't need to make any investments or pay for labor just because you cannot accommodate your specific needs with a company. No matter what, we will take care of your junk needs and focus on what you request.
Point the way to us when we arrive. The friendly team of professionals will remove all junk so that you can concentrate on the task.
We pride ourselves on offering high-quality customer service to people going through difficult times or just because they want to clear out their homes and get rid of all the junk.
Please contact us for a free estimate or for the complete clean out to be done by our staff. The cost of each part of the house cleaning process will be determined by a customized estimate and what we see during a visit. This includes how junk is disposed of. We will consider your budget and not just a general estimate without your needs and limitations in mind.
Here is a list of our services you can get at Palm Beach Gardens Junk Removal and Trash Haulers:
---
Palm Beach Gardens Junk Removal and Trash Haulers is the top company in Palm Beach Gardens that offers the best residential and commercial junk removal services. Here's our additional services:
---