Local Business Moving Dumpster Services in Palm Beach Gardens, FL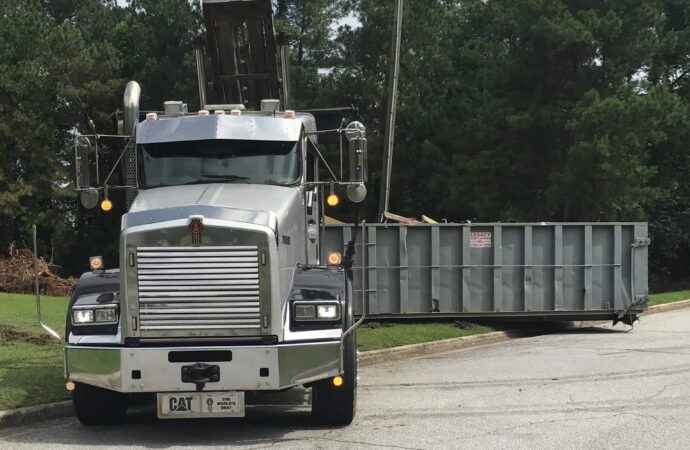 Are you thinking of moving the office from one place to another, but somewhat worried about waste management? As the businesses run through a lot of working and processing, so the production of waste is very common. Clear and collecting all this junk off the project site also becomes the owner's responsibility.
You can rent on a Business Moving Dumpster Services for all your overall waste management. Don't get anxious about finding a suitable Dumpster renting Company because We, Palm Beach Gardens Junk Removal and Trash Haulers, are ready for your service. We have Dumpsters available in various sizes and types which can effectively apply to your requirements and needs.
Should you rent a dumpster?
---
Yes, you should truly rent a dumpster so that you can collect all the junk on a single container so that the effect of this waste does not disturb you and your surroundings. As you know, the business process is indulged with a lot of work and processing, mostly producing a large amount of waste.
This waste can be in the form of papers, chemicals, pens, other faulty types of equipment, etc. If we put together all of this waste, it turns out to be a large trash volume. So you need to see it properly. Effective cleaning is only possible if all the waste is collected in a certain container or thing so that every corner of the place can be properly cleared from the waste substances.
Variety of Dumpster
---
Dumpsters are made in different ways in accordance with the work they are going to be used for. So this can help you get a variable amount of choices in choice of dumpsters. Dumpsters are of three types frontload, rear-load, and roll-off. These types are different from each other on the basis of the movement of loading and unloading of the waste.
The Frontload dumpster gets loaded from the front end and has the capacity to accumulate a large amount of waste. The rear load is the dumpster that gets loaded from the rear end and has the capacity of accumulating much more waste than the frontload. Roll-off is a special type of dumpster with the rolling ability to load the waste more efficiently. But it is mostly used in construction and renovation works.
We have a dumpster of 15,20,30,40 cubic yards out of which you can select any one according to the amount of the waste you have. In the quality of the dumpster, you should not take any tension because we aim to provide the dumpsters with a high value of reliability. We keep normal rents for the dumpsters so that you can acquire it at your affordable prices.
If you call us, we will respond to you quickly because we are consistent in our quality working. We will provide you the dumpster on time so that you do not go under any loss of time. So we are ready for the efficient and effective deliveries of dumpsters. So do call us to know more about our services about dumpster rentals.
Here is a list of our services you can get at Palm Beach Gardens Junk Removal and Trash Haulers:
---
Palm Beach Gardens Junk Removal and Trash Haulers is the top company in Palm Beach Gardens that offers the best residential and commercial junk removal services. Here's our additional services:
---