Local Residential Junk Removal Services in Palm Beach Gardens, FL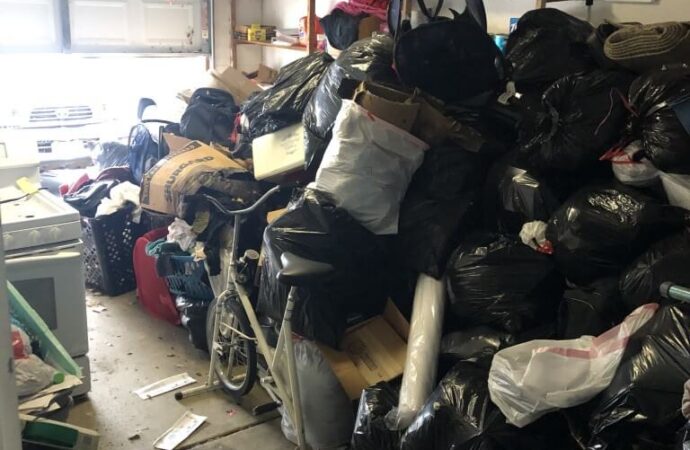 We are the best choice for homeowners and residential owners concerned about junk on their properties and don't know how to handle the process, especially considering that municipal services do not cover all of them or, sometimes, not even 50% of your needs. Fortunately, Palm Beach Junk Removal and Trash Haulers is here to help you. We will take care of all your junk removal needs so that you don't need to rely on county waste services. Plus with our team, you won't have to lift all the items and weigh yourself during a residential junk removal when you have us right here waiting for you.
We can help with any part of the job. As long as the junk isn't dangerous, we will give you a free estimate and focus on proper disposal and recycling.
We provide a fast and simple way to get rid of junk from your property so that you can feel free and relaxed and don't need to worry about anything during the process.
We help homeowners and tenants find an easy way to get rid of junk. We are not your average service, and we don't intend to be. This is why we do our best to provide the best support and attention to junk removal for all residents of the city and surrounding areas.
We understand that time is limited, so we are punctual and finish the task in a short time. This is just to let you know that we take everything seriously, and this applies to one-time pickups or just recurring services you need from our team.
Our junk removal team works quickly and efficiently, so you can trust them. We will always be there for your best interests, and we are the greenest option because our junk removal team recycles far more than other junk removal businesses. You can rest assured that all junk will be disposed of promptly.
Customers love our professionalism and exceptional customer service. Our stress-free service includes upfront pricing, prompt scheduling, and thorough cleaning, so rest assured we're the right option for this.
Our Focus Is Also on Our Planet
You don't need to dispose of junk every day. We encourage you to forgo the traditional landfills as we don't endorse their use as well and instead focus on how you can get our help for more eco-friendly methods.
We encourage recycling whenever possible and ensure that you have the best services. All junk is taken to the recycling centers and transition centers equally.
Your used items are donated to local charities and donation centers. We believe that a person's furniture and electronics could be useful to someone else, so we try to do this as often as possible.
Our team will work with you to make a difference in your local community and the environment. All items that are not needed will be removed and donated to local charities.
Our staff is professional and friendly. We are insured, bonded, licensed, and experienced. Our goal is to make junk removal enjoyable for everyone. We promise to make junk removal fun for everyone. We'll not only take out your junk, but we will also relieve you of your stress.
Get a free estimate from us, and you will have a company that cares about your waste and is environmentally responsible. We work with the best disposal centers in the area to dispose of all your waste, and rest assured, every member of our company is ready to serve you.
Here is a list of our services you can get at Palm Beach Gardens Junk Removal and Trash Haulers:
---
Palm Beach Gardens Junk Removal and Trash Haulers is the top company in Palm Beach Gardens that offers the best residential and commercial junk removal services. Here's our additional services:
---