Local Demolition Waste Dumpster Services in Palm Beach Gardens, FL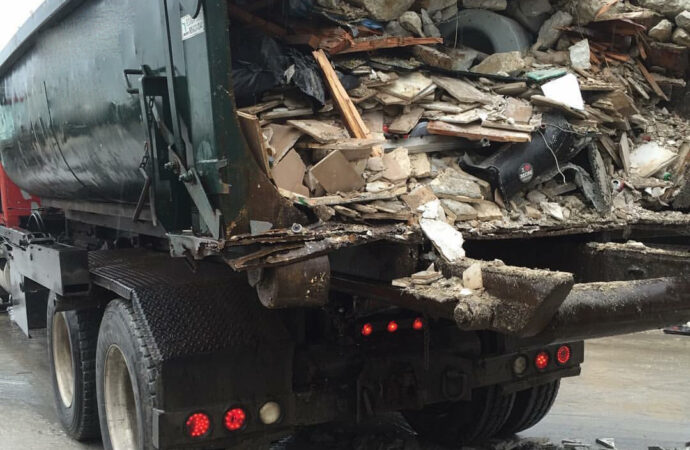 As we know that every material or thing in this universe has a fixed lifespan. Likewise, buildings also have a period for several years. When this life of the particular structure is over, then the property is not safe for living. It becomes necessary to demolish those constructions on the time so that no serious damage occurs in the environment. Due to the demolition of structures, many problems are faced by the workers as well as by the owner of the property in disposing of debris.
During the Demolition process, a large amount of waste is produced. To overcome these problems, suitable measures are needed to be taken, like hiring a dumpster. If you are finding the best Dumpster Services in your area, your search is over, we Palm Beach Gardens Junk Removal and Trash Haulers is ready to provide the best Waste Disposal Dumpster Services. Our services have long strived to be the best in local Demolition Waste Dumpster Services.
Demolition Waste Disposal Dumpster:
---
The 30 Cubic Yard and 40 Cubic Yard Dumpsters are the largest dimensions of the dumpster that we are offering to our customers for the disposal of demolishing waste. The capacity of the bins depends on the type of material that you are disposing of. The 30 Cubic Yard and 40 Cubic Yard Dumpsters can hold approximately 12 & 15 pickup trucks loads, respectively. These sizes of the containers are suitable for demolition processes.
Types of Large Dumpsters for Demolition Waste Disposal
---
Large Waste Dumpsters are of various types based on their uses. Here is a brief explanation of our basic types of Demolition Waste Disposal Dumpsters:
Open-top roll-off Dumpsters
These types of bins are used at construction sites to demolish buildings. They are useful in disposing of heavy items like concrete, metal, wood, etc. the open top of these containers enables the customer to dump waste conveniently and effortlessly.
Commercial Compactors
These are enclosed type of bins that are used for removing demolished waste. Commercial Compactors are designed to collect a large amount of trash at once. The capacity of these containers is more as compared to the open-top roll-off dumpster.
Make the best choice:
---
We Palm Beach Gardens Junk Removal and Trash Haulers work hard to provide you best solution and dumpsters for removing your unwanted materials from your sites. Get in touch with our staff members if you want to find the right dumpster to dispose of waste safely from your projects. Some features of our services are the following:
Extended Rentals
 If you need to place a dumpster for a long time than the period for that you hired, you can extend rental services through a call to our experts.
Convenient Placement
When our employees deliver the dumpster that you need, they will help you to find the correct spot for your container around your place. It helps you to dump all the waste produced without disturbing others & many more characteristics that make our services different from others. To get your dumpster booked, call us.
Here is a list of our services you can get at Palm Beach Gardens Junk Removal and Trash Haulers:
---
Palm Beach Gardens Junk Removal and Trash Haulers is the top company in Palm Beach Gardens that offers the best residential and commercial junk removal services. Here's our additional services:
---