Local Spring Cleaning Dumpster Services in Palm Beach Gardens, FL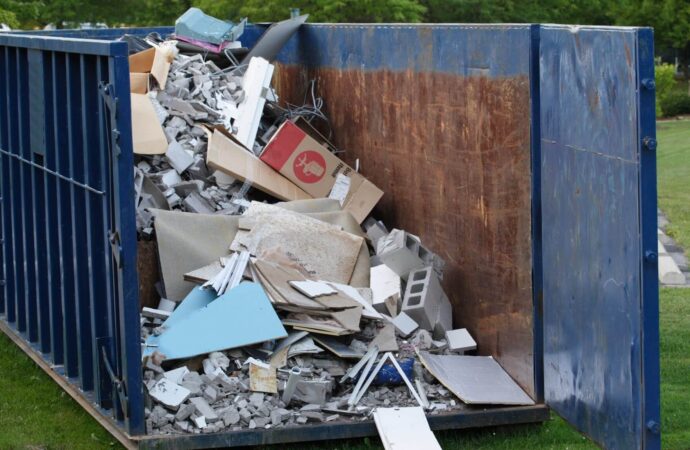 It is very difficult to clean out your place in summers because it is too hot to take all the stuff out and then use different ways to dispose and get rid of them. In winter, it gets too cold, and the working gets really slow. Spring is the perfect weather to initiate the thorough cleaning of your house and to get rid of the unwanted materials and trash that have occupied a lot of useful space in your house. That's because spring is refreshing weather, which motivates you to freshen up the surroundings and make it look better.
Cleaning projects like house cleaning, office cleaning, etc. generate a lot of junk such as papers, electronics, useless stationery, bulky furniture, etc. The correct way to get rid of them is by hiring a Spring Cleaning Dumpster Services. All you need to do is put all the junk and trash collected into the dumpster. You do not need to find a suitable company for your work as we are here for your service. There is no better company than us. Let us know why.
Palm Beach Gardens Junk Removal and Trash Haulers
---
We, Palm Beach Gardens Junk Removal and Trash Haulers, are one of the best and a highly recommended dumpster rental companies in the town. With an amazing experience of almost forty-two years in this field, we have never disappointed any of our clients. Our clients have always been satisfied with our work. That's because of our flat rates and the best quality services. We have minimal prices for our services. Our experts are highly approachable and punctual. They will deliver the dumpster at the right time at your place so that your dumping project goes on with smoothness, and you get rid of all the dump without any complexity.
Dumpsters We Present
---
There are dumpsters available in a variety of sizes in our company. We have high-quality dumpsters to dump off all the waste with ease. The sizes are really convenient and will work perfectly for household projects such as shed cleaning, whole house cleaning, and many other similar ones.
The bigger sizes are more flexible than, the smaller ones. In case you are not able to select the right size, our experts can do the proper assessment and help you in choosing the right size. It is better to overestimate the amount of junk to be generated; otherwise, you would have to pay the price of two dumpsters, which would be costlier. Hiring a dumpster will also eliminate the need for you to go to the local dump to throw off the waste.
We offer Diverse Services
---
A wide number of services are provided by our company for all kinds of trash removal projects. Let's have a look at some of our best services:-
Construction Cleanup Dumpster Services

Whole House Cleanup Out Dumpsters Services

Demolition Waste Dumpster Services

Property Cleanup Dumpster Services
All you need to is fill the dumpster and call us to pick it up. We also clean the entire work site after the work gets done.
Here is a list of our services you can get at Palm Beach Gardens Junk Removal and Trash Haulers:
---
Palm Beach Gardens Junk Removal and Trash Haulers is the top company in Palm Beach Gardens that offers the best residential and commercial junk removal services. Here's our additional services:
---