Local Appliance Junk Removal Services in Palm Beach Gardens, FL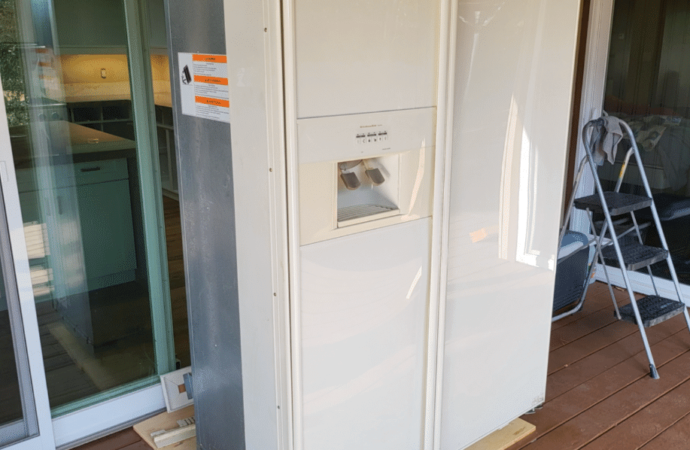 Do you have old appliances in your home or office that are no longer needed or desired, but you don't know how to dispose of them because of their size or how you need to transport them beyond the simple sidewalk of your property? Don't worry; we know they can be hard to remove due to the weight of the items and the various parts. It is important to be cautious about where the junk should go as well as how you need to handle appliance junk removal properly so you don't pollute the environment in the process. Our team at Palm Beach Junk Removal and Trash Haulers can help you with all your junk removal needs, and this includes dealing with the appliances you have and how we can work with you for everything.
Our appliance removal team offers a safe, efficient, and environmentally-friendly service that will make you proud while you finally deal with all the old and damaged appliances you want to remove without having to lift a finger or pay a fortune for the service.
This service eliminates the need to remove and collect old appliances from your house or other properties. If appliances are in good shape, we can either place them in the right center or donate them to ensure everyone has access to the items they need. 
You will receive a certificate that can reduce your taxes due to the way you donated the items, and we will make sure to register you as soon as we move them to the charities.
You can call us or send us an email to arrange for our assistance. Our appliance removal specialists will visit your workplace or home to assess the extent of the work required. If you prefer, you can use the contact form to send us a request and give us all the information we need.
We will contact you within 15 minutes of arriving to provide a free estimate. The amount of junk you have will be used to calculate the estimate. We are not bound by any obligations and can be relied upon regardless of how many appliances you have.
We won't make it difficult for you to work with us if you choose to rely on our team. Our junk removal trucks will pick up all junk and haul it away. We don't have any hidden fees and can complete the job quickly so that you can get rid of all your appliances.
Remember This Before You Hire Us
Appliance removal is simply the act of having appliances removed from your home or just any property and space and taken away to transition centers to be disposed of, while some can be donated or recycled in the best facilities.
A suitable vehicle is required for appliance removal. Depending on the amount of work involved, it is possible to lift and move appliances with multiple people, and the estimate we provide will include this aspect.
We will first get rid of any junk appliances in your home, apartment, or office. This is just the beginning of our work.
In many cases, we don't recommend the disposal of items in landfills. We will either give it away or recycle it depending on its condition.
Palm Beach Junk Removal and Trash Haulers will ensure that you have competent people handling each appliance.
Here is a list of our services you can get at Palm Beach Gardens Junk Removal and Trash Haulers:
---
Palm Beach Gardens Junk Removal and Trash Haulers is the top company in Palm Beach Gardens that offers the best residential and commercial junk removal services. Here's our additional services:
---