Local Hoarders Junk Removal Services in Palm Beach Gardens, FL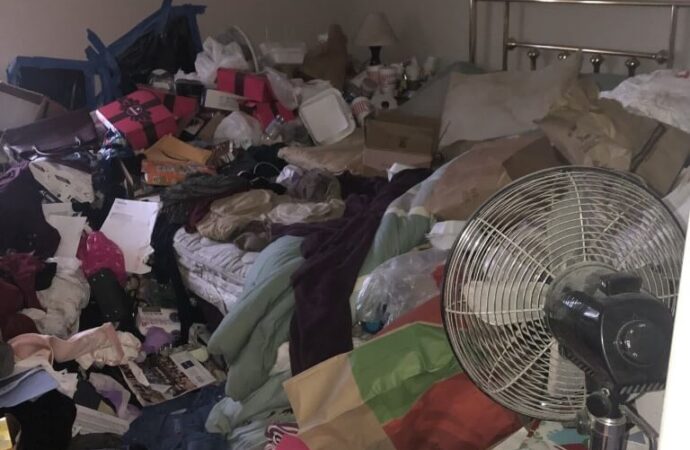 We know how hard it can be to get rid of all the things you have collected over the years, and we know that hoarders don't really see the items they have collected as junk considering how some of them just have some emotional attachment or meaning. Also, there is a lot of a grey area about what can be considered hoarding in some cases. Regardless, we want to help you if you decide to take the step and go for our hoarders junk removal service. It will finally help you or someone you know remove actual junk from the area and everything that is cluttering the property. Our Palm Beach Gardens Junk Removal and Trash Haulers team will be more than happy to support you.
We know there may be many reasons you end up cluttering your junk. But we want to let you know that we are available and will walk you through the process without any worries so you can make wise decisions about what stays and what doesn't.
Some items are not essential. Talk about your needs, make space, and get rid of clutter. We can help you sort through everything that you have bought over the years.
You don't have to throw away everything. You must sort and unpack junk before you toss it away. This will help you determine what you need from everything you have collected over the years or give you enough time to think about what is essential among your items.
We are often called upon because it can be hard to decide what items should be kept and which ones should be thrown away. We can assist you in sorting through piles and getting everything done quickly.
Once you have decided which items need to go, it is time to decide what can be given, donated, or left for us, the junk haulers, to take to our recycling facilities.
This is not something everyone can do. We know that not everyone can let go of all their possessions. Our team is here to assist you in this process and ensure everything is done quickly and without suffering.
How to Get Rid of All the Hoarding with Us
Our team at Palm Beach Gardens Junk Removal and Trash Haulers offers a safe and affordable option for hoarders. Our team will work closely with you to ensure that you have the best possible property.
Our junk removal services are efficient and kind to the environment. All junk, including appliances and clothes, will be removed from your home and moved to recycle facilities and transition centers.
It is a pleasure to partner with homeowners and other junk removers. You can be sure that everything will go according to plan.
In minutes, we can be at your door! Contact us now. We have insured and highly trained crews who can assist you at any time you need.
We care about your well-being and want to ensure that you are supported instead of having someone else take your worries away.
All estimates are free and customized based on the amount of junk or other items that we will remove during our junk removal service for hoarders.
You can rest assured that the estimate we give before any project or service begins is free and without obligation.
Here is a list of our services you can get at Palm Beach Gardens Junk Removal and Trash Haulers:
---
Palm Beach Gardens Junk Removal and Trash Haulers is the top company in Palm Beach Gardens that offers the best residential and commercial junk removal services. Here's our additional services:
---