Local Junk Hauling & Junk Removal in Palm Beach Gardens, FL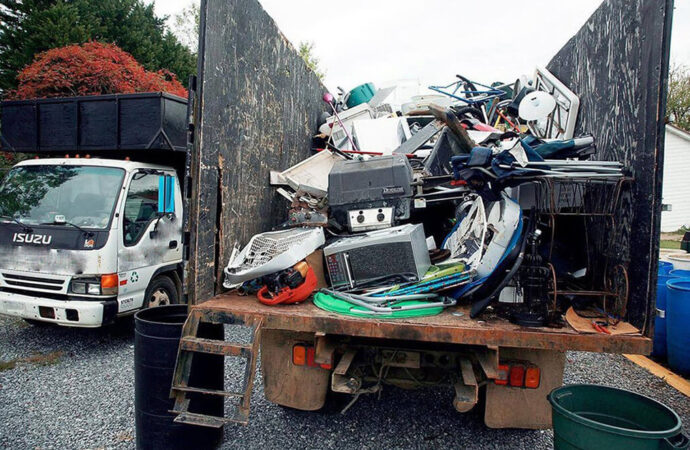 Do you just ever unknowingly and unwillingly collect trash, junk, waste, and garbage on your properties? Trash and junk are both inevitable – they are byproducts of your day-to-day activities and it's sometimes not easy to manage and maintain.
Here in the state of Florida, most property owners – both commercial and residential – trust us here at Palm Beach Gardens Junk Removal and Trash Haulers. For more than 40 years, we've been their trusted and reliable waste disposal and waste management company.
With our expertise and deep knowledge on segregation, collection, disposal, and cleaning – they fell in love with what we can do.
Why People Choose Us
---
Clients regard us as the company that can take care of all garbage, waste, trash, and junk they have on their properties. They did not rely on their municipal and local garbage collectors because of their personal reasons.
Luckily for them, we're always ready and available. Never did we turn down a client's request for assistance as regards their waste disposal and waste management.
We're Different
---
Our junk hauling service focuses deeply on the fixing and cleansing of your properties, not only the removal and the disposal of the junk. Clients from all across the state love working with us because of the professionalism and the quality of services we exhibit.
They love our junk hauling service because it is a complete set of dusting, collecting, disposing, and even sanitizing of the properties. Whatever junk you have on your property, you can be confident that we're able to provide the quality of services you need for that.
Talk to us and help us understand what you need – we at Palm Beach Gardens Junk Removal and Trash Haulers are just one call away and we'll never be tired of providing exceptional and exemplary services to our clients.
Don't be afraid to ask about the services we offer – the prices and the rates of our services are reasonable and affordable! We'll even send you a free quotation!
Here is a list of our services you can get at Palm Beach Gardens Junk Removal and Trash Haulers:
---
Palm Beach Gardens Junk Removal and Trash Haulers is the top company in Palm Beach Gardens that offers the best residential and commercial junk removal services. Here's our additional services:
---