Local Dumpster Rental Services in Palm Beach Gardens, FL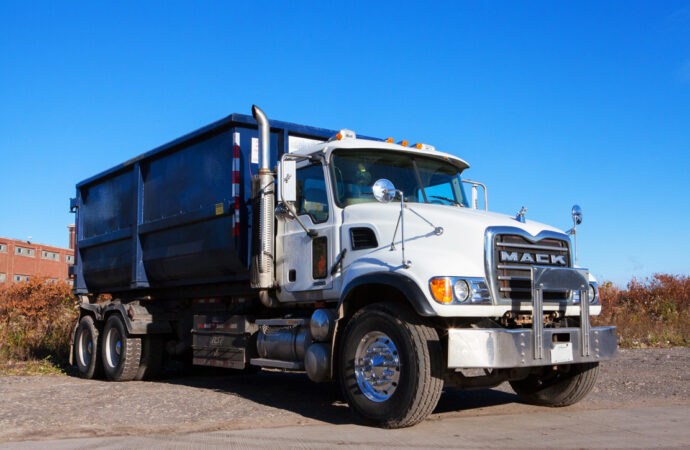 Constant growth leads to competition at every level. Competition means constant change. Change is a guide to constant evolution. Change can be at any level and can be in the form of remodeling, demolition, reconstruction, dispossession, etc. These activities produce waste in large proportions. As the population is at rising every day, the amount of junk production is also at a rise.
Waste management has become a primary need in this world, but it has to be quick and effective. Dumpster rental services are the perfect options. Dumpsters are large on-site garbage bins that store the waste temporarily to disposed of in the future.
We are Palm Beach Gardens Junk Removal and Trash Haulers. We provide a rental dumpster service for every commercial and residential need. We can offer various sizes and types of dumpsters, ensuring their adaptability to every occasion for managing waste.
Types of Dumpsters
---
Front Load Dumpsters: These dumpsters are loaded from the front, as the name is suggesting. These are used for daily waste disposal and mostly in a commercial setup. These dumpsters are mostly fixed on some spot, and waste is regularly picked up at a scheduled time.
Rear Load Dumpster:  As the name suggests, these dumpsters are loaded from the rear side. It is slightly difficult to load this dumpster as compared to front load dumpsters. But they hold more junk when compared to the former.
Roll Off Dumpsters: These are also known as Construction Dumpsters. These are used for residential uses in all kinds of Renovations, Decluttering, Demolitions, Spring Cleaning, etc. These are mostly used in areas where heavy-duty performance is needed.
Residential Dumpsters: These are similar to construction dumpsters. These are used in every kind of residential project where junk is produced.
The capacity of Dumpsters is measured in cubic yards. The size of the dumpster needed for a particular occasion depends on the amount of junk produced.
Sizes of Dumpsters we provide:
---
10 Cubic Yard Dumpster: It is used in small scale projects. They can be used for throwing away heavy materials like concrete but on a small scale.
15 Cubic Yard Dumpster: Generally used in small scale remodeling projects to throw away concrete, dirt, etc
20 Cubic Yard Dumpster: Our costumers most commonly rent this size. This holds a large volume of debris. Most residential projects rent this size dumpster.
30 Cubic Yard Dumpster: This size is suitable for a large scale project either at home or for official work.
40 Cubic Yard Dumpster: This is the biggest size of the used in places where multiroom or multistory demolition and remodeling are uptaken. It is also used in most market places for managing waste. With so many sizes to offer, we can help you in managing waste in every situation.
If you are unable to choose the size you need for your job, you are free to call us for consultation. Our representatives are always ready to impart a piece of expert advice for every situation. The amount of junk produced is overestimated. Renting another dumpster for the left junk is not cost-effective.
Just call us to book your dumpster.
Here is a list of our services you can get at Palm Beach Gardens Junk Removal and Trash Haulers:
---
Palm Beach Gardens Junk Removal and Trash Haulers is the top company in Palm Beach Gardens that offers the best residential and commercial junk removal services. Here's our additional services:
---