Local Business Dumpster Rental Services in Palm Beach Gardens, FL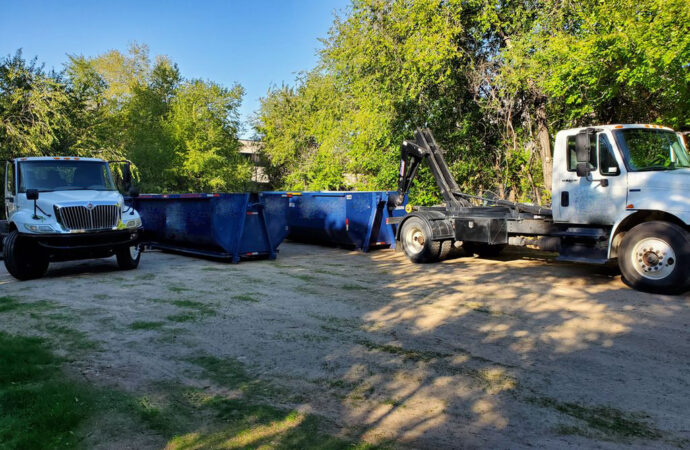 It is quite important that there is proper cleanliness at your business place, irrespective of whether any construction or renovation is taking place. It is because the business place is where your productivity matters. Especially when working in the construction industry. We can only work properly with full confidence and dedication if we are working in a clean and serene environment. Accumulation of waste can further cause irritation and other health problems.
So, it is quite essential that we keep our workplace clean. A suitable Dumpster on rent can be well and good for the loading of the waste. If you are a contractor, you would know how hard it is to work when there's debris lying all around. And for this, We, Palm Beach Gardens Junk Removal and Trash Haulers, are ready to offer you the best of the business dumpster rental services at your respective place or destination.
Why is Dumpster Service necessary?
---
Taking Dumpsters for the loading of the wastes has a lot of advantages. It is an efficient and effective way through which we can easily handle lots of waste disposal. This turns out to be actually cost-effective. As such, if your employees make it possible to transport trash from one place to another, this eats up lots of money resources and time. So for ensuring better savings of money and resources and effective time management, you have the opportunity to rent a dumpster.
Types of Dumpster provided by us
---
We have a wide variety of Dumpsters for your use and requirement. We provide you in different sizes and different types so that you feel comfortable for the usage of the most relevant dumpster. We have various types of dumpsters, including frontload, rear-load, and roll off dumpsters. These are the dumpsters which are designed for a specific way or type of waste management.
Frontload is loaded from the front end and has its use to dispose of the daily wastes of the business Industries. It gets effective, timely disposals. The rear load is the one that gets loaded from the rear end and has the ability to handle more waste, whereas the roll-off dumpsters are specially used in the places where construction or renovation is going on. This dumpster has its capability to dispose of waste with ease.
We offer you different sizes of dumpsters, out of which we will try to explain the uses of some of them. 10 and 15 cubic yard dumpster is used in small scale projects. This covers waste and trash, such as concrete, dirt, etc. 20 and 30 cubic yard dumpsters: 20 cubic yard dumpsters are the most used dumpsters by the companies as they can hold enough debris. 30 cubic yard dumpster is rented for a large scale project which leads to the production of a huge amount of waste. 40 cubic yard dumpster is the biggest size and mostly used in the cases where multistory type construction or demolition takes place. We will get you the dumpsters at the best affordable rates.
Here is a list of our services you can get at Palm Beach Gardens Junk Removal and Trash Haulers:
---
Palm Beach Gardens Junk Removal and Trash Haulers is the top company in Palm Beach Gardens that offers the best residential and commercial junk removal services. Here's our additional services:
---