Local Storage Unit Clean Outs in Palm Beach Gardens, FL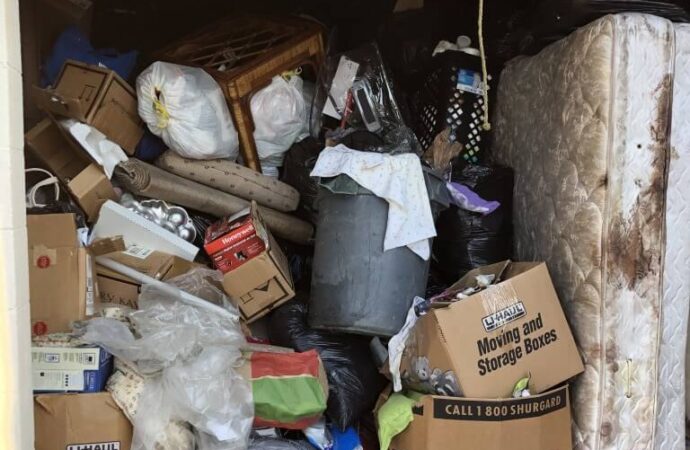 It is possible to temporarily store items that you don't use very often or have special meanings in a storage unit or space you have rented or maybe own, but this can quickly become a messy and overwhelming process when you just keep piling up more items as time passes and you have no idea of how to deal with the entire process. There are many reasons why a storage unit is useful, but have you made sure that you're using it properly and taking care of it without cluttering everything? It can be difficult to decide what to keep and what to put away at times due to clutter, which is why we always recommend storage unit clean outs when you feel everything is getting a bit out of control.
You will need to be open about your belongings and conduct a clean out. Our team will help you organize your storage unit clean outs and make sure everything is done accordingly and in the best way possible. We'll even donate or move any items to the right places in case you consider them junk and aim for disposal.
Clearing out storage space is not uncommon. Either clear out the storage area to make room, or you can give it to someone who will be using it. Our team is available to assist you through the entire process so you don't feel overwhelmed.
It can be hard to clean out your storage space due to the number of items you have or how you have been dealing with the space so far. Call us to get help. This will ensure that cleaning is completed quickly and that all junk has been properly disposed of.
Our team is well-versed in cleaning out storage spaces. We can help you decide what to do with your items.
Our assistance can make it easy to clean out your storage space. Our service has the best advantage of being able to do everything, and you don't even need to move anything out of your storage unit.
We will load your items into our truck and take them from the storage unit. We will ask you for your preferences and then take care of everything else.
What is the best way to clean a storage space when you request our service? Knowing a few things, so you make it easier and simpler for yourself:
Make sure you are ready to clean. It is important to keep track of what you have in your unit. If you need help, let us know.

Multiple piles can be sorted. It is helpful to sort items by type and put them in separate piles. These are the three main piles that you should create: keep, donate, or toss. You can add a fourth option: keep.

Professional storage cleaning is offered by us. After everything is in order, you can call us and have your clutter removed. We will be happy to answer any questions you may have and guide you through the whole process.
We will recycle and dispose of your junk in a proper manner, so this isn't something you must worry about since we handle everything carefully.
For more information or a quote, please contact us. To have your storage unit cleaned immediately, you can contact us using our contact form, call our team, or email us.
Here is a list of our services you can get at Palm Beach Gardens Junk Removal and Trash Haulers:
---
Palm Beach Gardens Junk Removal and Trash Haulers is the top company in Palm Beach Gardens that offers the best residential and commercial junk removal services. Here's our additional services:
---