Local Structural Demolition Dumpster Services in Palm Beach Gardens, FL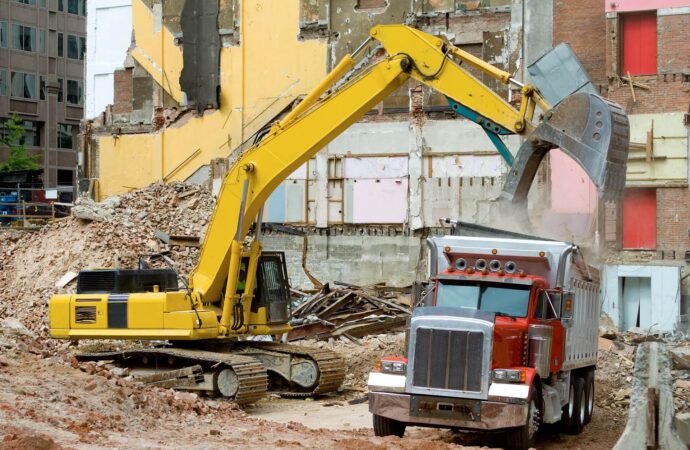 Are you looking for some good structural demolition dumpster services? We offer a variety of construction and demolition waste management services for projects of any size. No project is too big or too small for our roll-off dumpsters. Whether it is leftover rebar, roofing shingles, or other debris, we will help you find the right solution. All you have to do is fill it up, and we will handle the rest.
Sometimes there are some of the leftover materials which a client doesn't know will be recycled or not? Some items you can dump are: –
Concrete

Tile

Lumber

Metals

Carpet

Insulation

Plastic

Rock
We are experts in developing customized programs to help you get out of your leftover materials, from oil gas to health care. We have a variety of needs for our customers. We offer all types of variety, like manufacturing and industrial customers.
Pricing Features
---
The pricing we offer is competitive. So, if you work with us, you won't end up paying extra. Before renting a roll-off dumpster for your upcoming large construction or demolition project, you have to consider the type of material you are working with, the volume of debris you will accumulate, the duration of the project, and your availability dumpster.
If you can plan for at least a few of these factors out, it will significantly lower the rental cost if you prepare beforehand. For Instance, if you have a pretty big project that ideally needs three 40 yards dumpsters, but you can only find a company with six 20 yard dumpsters, you will end up paying more for the smaller because you will need to twice as many.
Benefits of Renting a Dumpster
---
Although you may have the right idea of how big your dumpster needs to be, some more planning aspects will make your rental experience smooth for you and the dumpster company you should not forget to consider.
Accurate: talk to your dumpster rental company about all details of the dumpster delivery, pick up and swap out processes. Make sure you are clear about your needs. If not, we will help you accordingly.
Safe: dispose of all of your debris immediately in the dumpster instead of piling it up to maintain a safer job site. We always make sure safety about our rentals. We are always prepared.
Prepared: we estimate the number of total dumpsters according to the needs of our client. We always prepare our rental services before time.
We also provide extra information to our clients about our rental dumpster services. We have an advanced way of managing everything and also our rentals. We also ask our clients to clear their queries on the spot. We clear them there and then. If you don't ask, you will not know.
Hopefully, these considerations will help you with your next large construction or demolition work. If you follow a few of these given tips, you will surely have a great dumpster rental experience. It will be way easier for you. Also, remember, always give us a call there, only then we will help you and advise on the spot.
Here is a list of our services you can get at Palm Beach Gardens Junk Removal and Trash Haulers:
---
Palm Beach Gardens Junk Removal and Trash Haulers is the top company in Palm Beach Gardens that offers the best residential and commercial junk removal services. Here's our additional services:
---