Local Waste Containers Dumpster Services in Palm Beach Gardens, FL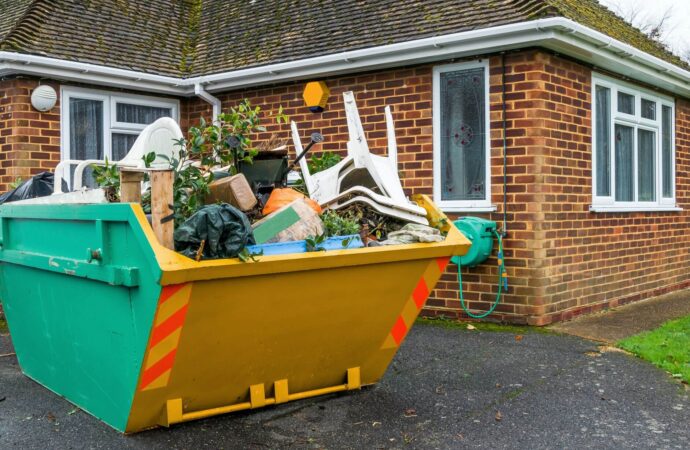 Heavy loads? Roofing projects? Remodeling of your space? Land debris? Solution for all is here Palm Beach Gardens Junk Removal and Trash Haulers. We have launched new customizable services. Check out the ones in your interest. Visit the fastest serving company.
Get both disposal and Waste Containers Dumpster Services for commercial and residential as well. We serve to deliver a satisfying smile all over Palm Beach Gardens. Get breathtaking services that attract your customers. Get complete makeover of your area without any concern about stinky debris. Repair your leaking roofs. Fill the dumpsters up to the limit, and we will make it disappear in minutes. Sizes that are mainly available:
10-yard Containers
---
Small scale projects can be easily handled by the 10-yard dumpster. Move out heavy materials like concrete. For your size concern, the dimensions: 14 feet long, 7.5 feet wide and 3.5 feet high. So vacate the space where you like to place it accordingly. It can hold up to 10 cubic yards of debris that is about 50-60 13-gallon trash bags.
The price depends upon your location type of debris, and obviously the weight. You can demand it for as long as you desire. Some clients make demands for more than a week. The size may be the smallest, but is one of the most effective for minor projects. Helpful for attic, garage, or basement cleanouts.
20-yard Container
---
The most popular and requested debris box as it suits every second endeavor. The 22 feet high, 7.5 feet wide, and 4.5 high dumpsters can hold up to 20cubic yards of debris, which can be approximately 120 13-gallon trash bags. Don't stress about the price it completely defines by the quantity.No hidden fees are charged. The size is enough for large projects such as home cleanouts, construction, and landscaping jobs. Remove your outdated walls, roofs, and carpets. Fill your roll-off with brick, block, asphalt, or concrete.
30-yard Dumpster
---
The best option for larger projects. When you are confused between too small or too large, you can go with 30-yard. The typical size is 22 feet long, 7.5 feet wide, and 6 feet high. Haul away the heavy furniture and other bulky items. It can handle almost 4 to 5 tons that are 170-190 33-gallon trash bags. Pay what you hire us for. We charge for the service, not for suggestions, or don't support any idle billings. Rent a 30+yard dumpster for any number of days. Call us for more details.
40-yard Containers
---
The forty yards is the massive or largest one among all. Toss the clutter of demolition, knocked buildings, trees leftovers. Homeowners, property contractors, or business owners. The great news is in your interest that we are now available with a wide range of options. Check our on-site appointment or bookings. Get a free quote. Get the complete idea of our services talking to our experts. Palm Beach Gardens Junk Removal and Trash Haulers  are providing quality and quantity. So call us today for affordable and effective services. We are licensed and credible for your expectations.
So, why not call us right now?
Here is a list of our services you can get at Palm Beach Gardens Junk Removal and Trash Haulers:
---
Palm Beach Gardens Junk Removal and Trash Haulers is the top company in Palm Beach Gardens that offers the best residential and commercial junk removal services. Here's our additional services:
---