Local Construction Cleanup Dumpster Services in Palm Beach Gardens, FL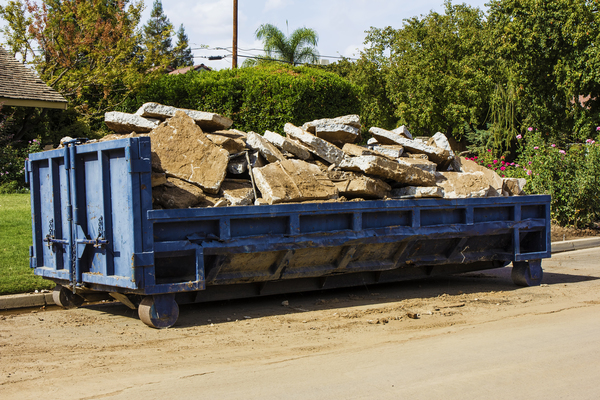 Are you going to step for construction work or any demolition one? Well, you will face the fastest piles accumulation of debris then. Whether the crew is working on the renovation of a residential or commercial building, the debris case remains the same. It can be most annoying working around the trash, junk. The amount gradually becomes an eyesore.
That's why you may have interested in our services. Rent a Construction Cleanup Dumpster Services to clear your construction site side by side.Palm Beach Gardens Junk Removal and Trash Haulers will make it an easier and convenient experience of construction or garbage dealing.
Cleanup requirements
---
We are the perfect package of services for remodelers and contractors for various reasons. The dumpster you rent is a reflection of you and your business dealings, be smart while selecting. Palm Beach Gardens Junk Removal and Trash Haulers are quick, easy to appoint for your site Cleanups.
You don't have to wait for your turn, and you will get the best and regular on-time services at affordable prices. We will arrive at your door, the same day you call (within 24 hours). If interior renovation is in process, then don't rely on the overloading, stinky dumpster; it may annoy your neighbors. Rather justifying them rent our coolest, sleek, and stylish debris box; hold a decent amount of junk. Similarly, the dumpster can play an impressive role in the commercial site.
Why we can be the best preference
---
We are pocket-friendly for construction cleanups. Expend for what you demanded or need. Our experts are always there to suggest the best choice for your type. No idle space would be left, and you don't have to pay for it either. The quantity, the weight, and the location are what included as a fee. Pack a ton of junk in an elegant and smaller structure.
Don't worry about the heavy bundle of bucks. You don't need to spend that much if you handle wisely. You can opt to fill the dumpster on your own to save the loading charges. Avoid overloading and rent a dumpster for the number of days you require.
The Dumpster Sizes
---
Rent the size that suits your debris amount. From 10-yard to 40-yard dumpsters are available at inexpensive rates and high quality. Begin the wonderful construction journey. We will haul every waste around you. Your satisfaction is our first priority. Hence customizable services can be engaged. Are you not having enough space to rent a dumpster? Not to worry, hire Palm Beach Gardens Junk Removal and Trash Haulers standup guys to clean your construction site completely. Not a single piece of junk would be left once we are employed. Haul everything you desire, from blocks of concrete to massive furniture.
Rely on us, and we plan for your project. Get satisfying results. We have vast experience in handling of recycling and disposal junk. We have dealt with thousands of customers, and the results are remarkable. We are a renowned company known for quality work. We are licensed and responsible too. Also, there are some exclusive offers running. Call us today for maximum benefits.
Here is a list of our services you can get at Palm Beach Gardens Junk Removal and Trash Haulers:
---
Palm Beach Gardens Junk Removal and Trash Haulers is the top company in Palm Beach Gardens that offers the best residential and commercial junk removal services. Here's our additional services:
---