Local Foreclosure Clean Outs & Services in Palm Beach Gardens, FL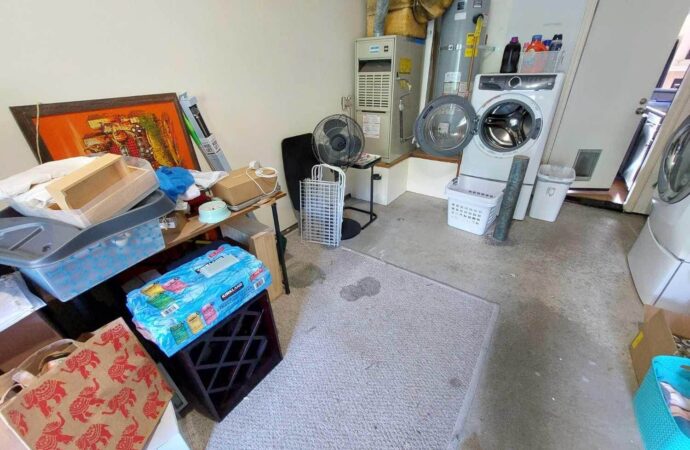 Although it may seem obvious, it is crucial to make sure that buyers have access to your property when you sell it. Still, before you do that or even close the sale, you need to worry about cleaning out everything, so there is no junk, belongings, or waste in the property if you truly want to close a sale. It is possible to lose the sale and miss certain items if you don't take care of this step properly, so we encourage you to take the time and go over foreclosure clean outs without much delay and hesitation. It is important to dispose of all junk properly and not forget valuable items. Our company and team, Palm Beach Junk Removal and Trash Haulers, are here to help you and make sure you don't feel alone.
When you decide to hire us for this service, you can expect to get all these benefits and help as we handle your foreclosure clean out easily and leave everything done:
We will inspect the property and determine how much junk is left behind. We can help you dispose of your entire property and ensure that all junk is moved to appropriate facilities, and organize anything that you will leave inside for whatever reason you may have.

Learn how we dispose of junk and other items. You can recycle them or dispose of them in our transition centers. We have the trucks, equipment, and experience to do it.

We can move the junk to the truck and focus on the entire lifting and removal of everything while we clean out the rest.

To ensure that everything looks brand new, you will want to clean it up, and we will do it for you as per the service inclusion and what we do for you.
No matter what the reason for selling your house or property is, junk can be hard to get rid of. It's not enough to just haul heavy items from your rented property. It is important to ensure that your items are properly transported and safe.
Trustworthy foreclosure cleaning companies can remove any item. You will discover that this service is not only for buyers but also for you. We can remove and dispose of most items so that you don't have to worry about them.
We will complete the job quickly and efficiently without causing any inconvenience or damage to your property.
We Will Be Focusing on Recycling While at It
Some junk disposal involves going to landfills or using non-environmentally friendly methods. We focus on recycling and transition centers for maximum disposal to ensure everything stays clean and green, so the clean out is for you and for the planet as well.
Furniture and other items we take from your property should not be considered trash. This will let you know that we will take good care of it and focus on how we dispose of every item with care.
It is possible to make a big difference by paying attention to junk and being careful when you remove it. 
Many items that are considered junk can be donated. It's difficult to manage and think about all the items that you have. This is why we help you with your clean out and focus on what you cannot.
Our greatest strength is not the cleaning but how we manage it to make it more effective. Get in touch with us today to receive a free estimate.
Here is a list of our services you can get at Palm Beach Gardens Junk Removal and Trash Haulers:
---
Palm Beach Gardens Junk Removal and Trash Haulers is the top company in Palm Beach Gardens that offers the best residential and commercial junk removal services. Here's our additional services:
---