Local Fence Removals & Junk Services in Palm Beach Gardens, FL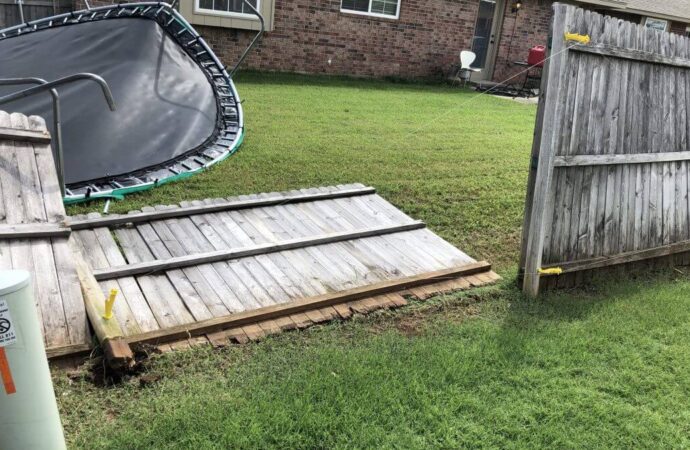 You may want to remove a fence for many reasons, and regardless of which one you have, our Palm Beach Gardens Junk Removal and Trash Haulers team will be more than happy to help you with everything related to fence removals and cleanouts. 
If we have to go over some reasons, it may be because it is damaged or ugly, and you will need to remove it or build a new one. Another option could be that you may have other uses for the space, or maybe you have meant to remove it for a while due to how old it is.
Whatever the reason is—as mentioned earlier—we will help you with fence removal cleanouts. This will ensure that you are fully informed about the disposals required for all materials, junk, and debris, and rest assured we will dispose of everything without any issues.
Doing fence removals yourself can be tough because it is unsafe with the equipment and expertise that is needed to remove and dispose of the fence. And even more, you may need to replace it. If your fence isn't made from wood or a proper metal, or the whole fence is damaged, it can affect your property's worth as well, so we get your urge around this.
We can help you with this, so you don't feel overwhelmed. We can also assist you in avoiding any injuries and making sure that all parts are properly disposed of.
There are many factors that can lead to the removal of a fence. This is actually a common occurrence in Palm Beach Gardens.
Sometimes, or at least so you can see, cedar fencing, although intended for privacy, can quickly become a problem due to the damage.
Wooden fences and regular fences can be ugly and problematic due to damage from weather conditions or other external factors.
Regular rain can cause wire fencing to rust or become damaged. We can help you with any type of fence. We can take out all wire fencing and clean it up so that you can either work in your area or have professionals install your new one in no time, thanks to our cleaning.
It Isn't That Easy to Remove
People think they can take down fences, but many fences are constructed on a cement foundation or have different elements making them resistant to weather conditions and just lasting a long time.
Do you have the tools and equipment to remove such items? It is not easy to just collect all the junk and trash and get rid of it or go one day and pull out everything.
To remove a fence, you will need to take out the concrete foundation and then put it back together. This will make sure that the soil and space are not damaged. Next, think about where and how you will dispose of them. You must ensure that all pieces are removed correctly.
We are happy to provide you with a detailed estimate based on your information and how much help you need.
We offer the most competitive fence removal rates in the region. We offer fair and affordable pricing and will work with you to meet your needs. You don't have the entire job done by yourself.
Call us now to get a free estimate. We will tailor it to your needs at Palm Beach Gardens Junk Removal and Trash Haulers.
Here is a list of our services you can get at Palm Beach Gardens Junk Removal and Trash Haulers:
---
Palm Beach Gardens Junk Removal and Trash Haulers is the top company in Palm Beach Gardens that offers the best residential and commercial junk removal services. Here's our additional services:
---